New To Barstow Start Here
If you are just hearing about Camp Barstow this page will help you get the important details without having to click through all the content on the website to get the answers to your questions.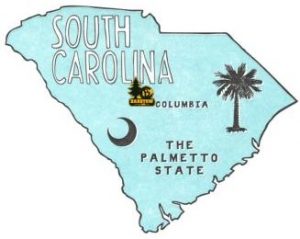 Camp Barstow is the Scouts BSA summer camp of the Indian Waters Council headquartered in Columbia, SC.  Our camp is located approximately 45 minutes northwest of the capital city on Lake Murray.  Often called the "Jewel of South Carolina" this a 50,000 acre lake that features terrific fishing and outdoor adventure.  During the summer we run 4 weeks of Scouts BSA camp (all troops welcome) and offer a 1/2 week Cub Scout Resident Camp.
Nearly every Boy Scout council has a summer camp.  You might ask what are some things that are unique about Camp Barstow?
Housing

Adirondack camping in all 9 campsites with electricity in each unit
All campsites have adult Adirondacks for Scoutmasters too
All campsites have hammock shelters with a covered roof and benches and rigging
Each campsite has a shelter with picnic tables and electricity
Wash stand and flush latrines shared between each site
Shower houses in both upper and lower camp with private stalls for adults
Scouts and leaders are also welcome to bring their own personal tents
Dining
Air conditioned dining hall that seats 300 people
Salad bar offered at lunch and dinner
Troop waiter system with staff totems so you can get to know the counselors
Song after every meal with tons of Scouts spirit
Barstow Bulletin slide show running during meals to share announcements and pictures from the day
Merit Badge Programs
26 unique programs to choose from with merit badges that fit together – the Barstow Bundles
Scouts pick any 2 bundles to participate in during the week and work on 5-6 merit badges
61 different merit badges offered across the bundles
Bundles designed to appeal to Scouts at their level whether its 1st year or 2nd, 3rd, + including a high adventure program
All bundles have a culminating activity matched to the content and requirements to give the Scouts a capstone event
Minimal transition time as Scouts spend 2 1/2 days in the same bundle before they switch after Wednesday lunch
The Scout to counselor ratio is 8:1 or better in all bundles
A truly unique program concept that you can only find at Camp Barstow because we invented it!
Program Highlights
4/5 days (except Weds) all merit badges instruction ends at 4 PM to allow for our "Fun After 4" free time activities including open swim, boating, tubing, open shoot, Ecology boat tour on the pontoon, open handicraft, tomahawk throwing and more.
Twilight activities designed around individual Scout interest including Barstowree, boat trips, troop swims, pavilion party and our famous Bull Moose Hike
Barstow fleet includes canoes, rowboats, kayaks, paddle boards, motor boats, pontoon boats, and 4 types of sailboats including a 26′
Campfire programs on Sunday night and Friday night (OA Call Out)
Center of camp fun including gaga ball pit, tether ball, basketball, ping pong, cornhole, four square
Scoutmaster Highlights
Daily Scoutmaster morning at 9 AM to get the news of the day
Scoutmaster lounge with Wi-Fi, couches and a private restroom
Daily activities including Canoe Sink, Golf Tournament, Pontoon Boat Trip, Tubing
Barstow Chef our Dutch oven cooking class that includes a cooking competition
Wednesday evening Scout leader recognition dinner featuring a Low Country Boil cooked by the Camp Director
Our bundle schedule means your Scouts are in class with their same counselors all day so you don't have to chase them down
Adults can participate in all the Fun After 4 activities and get to be a kid again for one week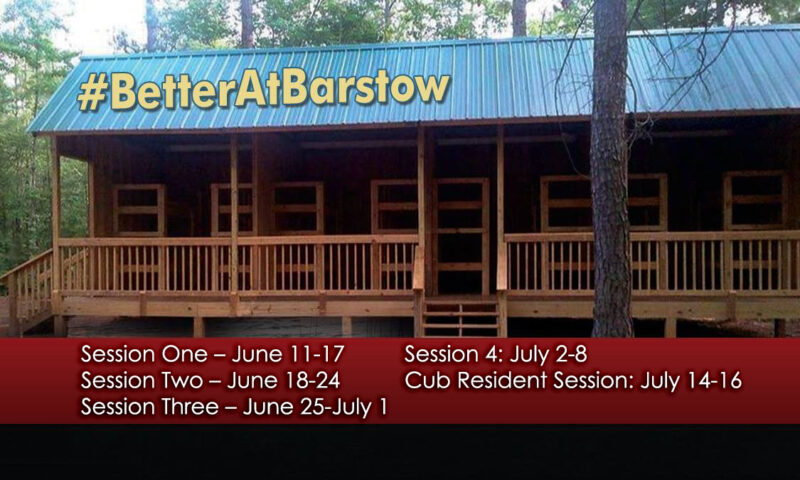 These are the key points but you are welcome to watch the videos, read the blog posts, download the Leaders Guide and explore all the content on our website.  You can also reach out directly to the Camp Director and Program Director to get your questions answered!