Merit Badge Program Bundles
Barstow Frontiersman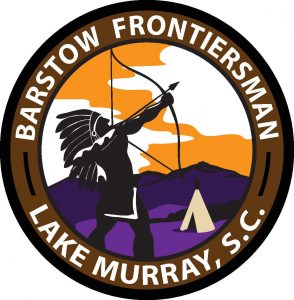 A themed program that intertwines handicraft with Native American heritage and includes classic shooting sports merit badges. The Scouts in this program will spend two days in our Muscogee Village that includes a handicraft shelter and Native American dance arbor and teepee. Half of their time will be spent earning Archery merit badge. The remaining time will be spent with a blended Native American program that includes merit badge instruction, Native American games, tomahawk throwing, and crafts. Thursday night our local OA lodge Muscogee 221 will host a Native American rendezvous with dancing and drum/sing.
Merit Badges: Indian Lore, Archery, Leatherwork, Wood Carving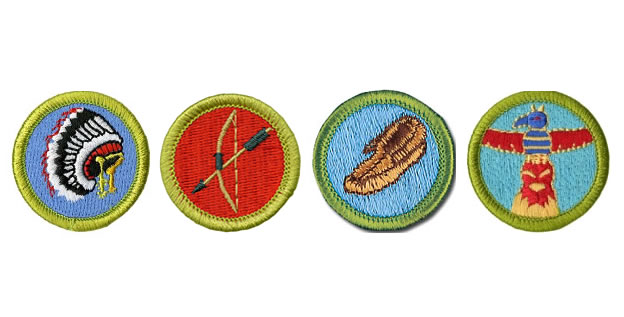 Barstow Explorer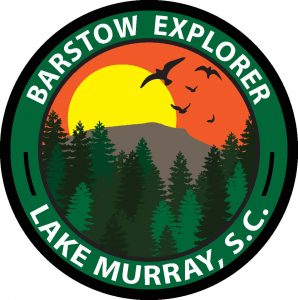 Barstow Explorer is an ecology themed program that happens in the unique Lake Murray habitat.  Instead of learning these merit badges on a picnic table we will have them up and exploring our unique lakeside environment.  Our program has its own dedicated pontoon motor boat to facilitate the Scouts exploring the upper Saluda channel of the lake as well as some uninhabited islands near camp.  The program blends together multiple ecology merit badges taking advantage of overlaps in topics to cover all the material.  Our trip over to Spider Island will allow for some interesting habitat study with a focus on making the outdoors our laboratory.
Merit Badges: Environmental Science, Nature, Insect Study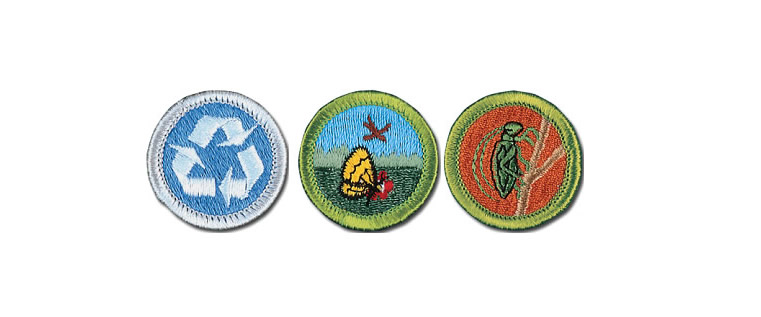 Barstow Voyager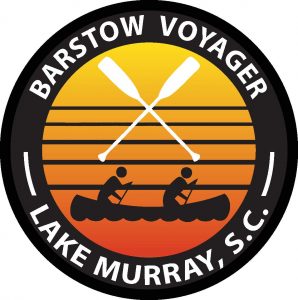 The Voyager program is designed for Scouts that would like to spend two days mastering our paddle boarding merit badges.  These Scouts will have the opportunity to earn two complimentary aquatics badges in Kayaking and Canoeing. In addition they will complete the requirements for BSA Stand Up Paddleboarding. The capstone event for this program will be a War Canoe expedition in our 16-man canoes.   
Merit Badges: Canoeing, Kayaking, BSA Stand Up Paddleboarding (special opportunity badge)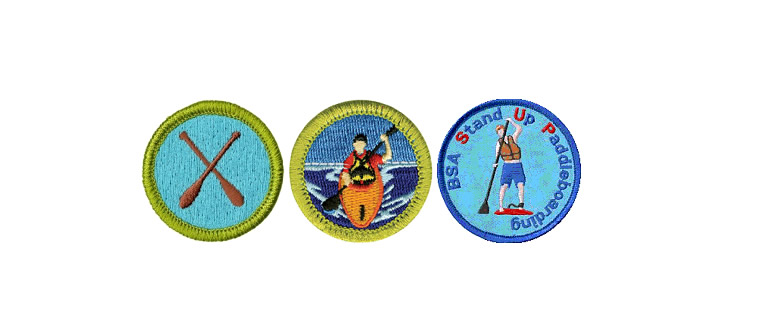 Barstow Outdoorsman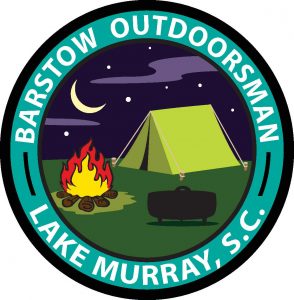 The Outdoorsman program is built around core Scoutcraft skill merit badges.   Scouts will complete requirements in a blended schedule where they will work in small groups on various skills.  In the outdoors they will learn how to prevent and treat common first aid situations.  The Leave No Trace philosophy will be demonstrated in a way that can carry over to future troop activities.  Scouts will learn the basics of types of tents, cooking stoves and camp sanitation. Cooking will be a deep dive into healthy habits including nutritional guidelines based on the MyPlate food guide. Exploration merit badge will allow the Scouts to put their skills into practice.  Thursday night the Scouts will head out on an expedition overnighter in our war canoes to an uninhabited island.  While there they will cook some meals to fulfill additional requirements.
Merit Badges: Camping, Cooking, Exploration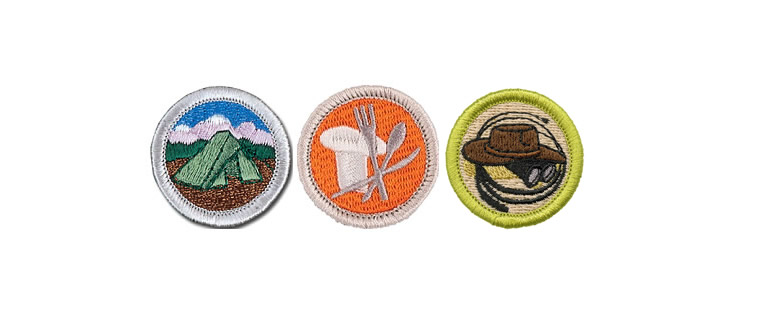 Barstow Ranger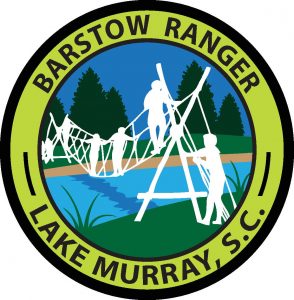 The Ranger program is for Scouts who want a challenge working on some of the more advanced Scoutcraft merit badges.  Scouts in this program will learn the various methods of lashing and build a pioneering project.  Scouts will learn how to stay safe in a backcountry setting. They will also be exposed to everything necessary to begin a backpacking program. The culminating activity will be a 2-mile hike that ends with spending the night in a shelter that the Scout has built. Scouts taking Barstow Ranger should bring their own backpack.
Merit Badges: Pioneering, Wilderness Survival, and Backpacking.
Barstow Angler
This program is designed for Scouts who really want to expand their fishing skills and catch fish.  Lake Murray is well known for its opportunities to fish.  Scouts in the Angler program will use our pontoon boat to find the best spots near camp to set their lines.  The Scouts will clean and cook some of the fish they catch. When the Scouts return from fishing they will work on requirements for Fish & Wildlife Management.  This merit badge includes a trip to a fish hatchery to meet with a wildlife biologist and use fly fishing techniques to catch a fish. A conservation project and a fishing tournament is also part of the curriculum. Scouts that successfully complete this program will earn the rare Complete Angler badge issued by the BSA's National Fishing Task Force. 
Merit Badges: Fishing, Fly-Fishing, Fish & Wildlife Management. Scouts that successfully complete this program will earn the rare Complete Angler badge issued by the BSA's National Fishing Task Force.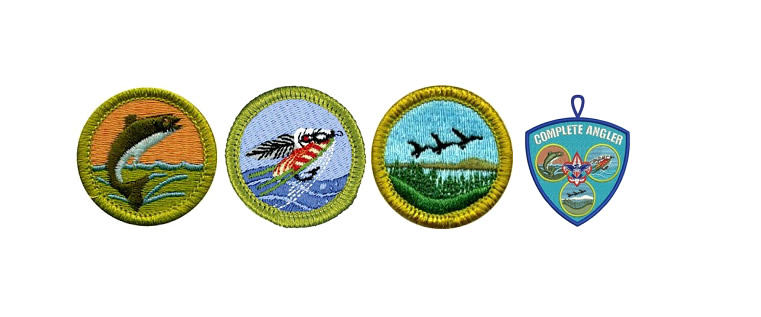 Barstow S.T.E.M.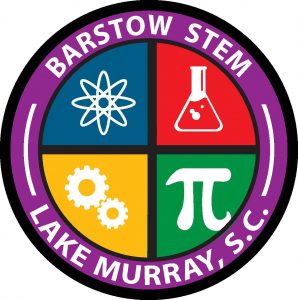 The S.T.E.M. program allows Scouts with an interest in science and technology to tackle some of those merit badges while at camp.  Scouts will use Lego Robotics and tablets digital parts of the program. In Programming the Scouts will learn about the different programming languages.  They will also get to put their knowledge into action by modifying programs and code. Digital Technology offers the Scouts an opportunity to combine all their knowledge of apps and word processing, digital pictures and spreadsheets to create some unique products. The finale of this program is a robot wars style competition
Merit Badges: Robotics, Programming, Digital Technology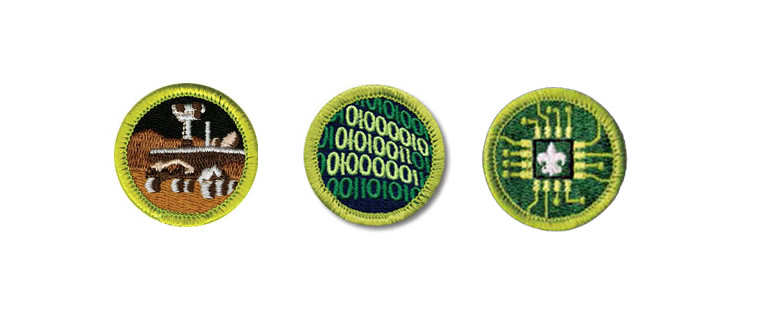 Barstow Skipper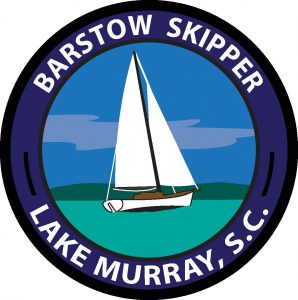 This program is designed for older Scouts who want to set sail. Camp Barstow has an impressive fleet of small and medium sized sailboats and this program is built for that fun on the water. In the Weather merit badge portion Scouts will learn about meteorology and how to understand dangerous weather conditions that might affect them on the water. Safety afloat principles will prepare the group to set sail. There are also some classic knots that have to be mastered to qualify as a skipper. Scouts will begin the session in small sunfish sailboats before moving up to our catamaran and American daysailer boats. The culminating activity is going out in one of the camp's big 22' sail boats on Lake Murray.
Merit Badges: Small Boat Sailing, Weather, Rowing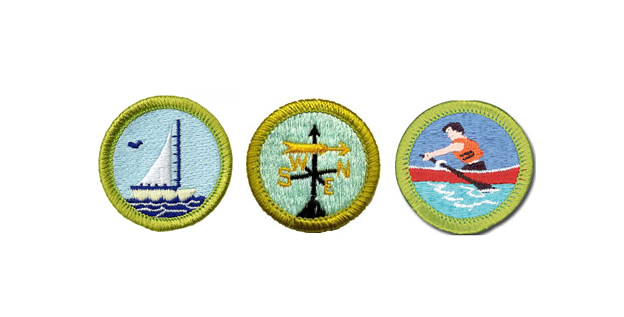 Barstow Ropes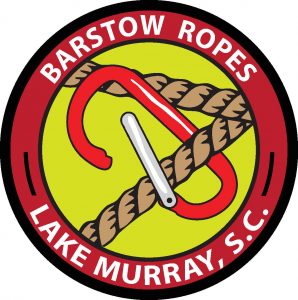 This program incorporates our climbing tower and COPE course for high adventure off the ground. Scouts will earn Climbing merit badge while also experiencing high and low elements.  
C.O.P.E. is a series of interrelated events that challenge individuals and groups.  Events are arranged in four categories. These include open areas for games and trust events and a series of "low" and "high" elements.  C.O.P.E. is a great program for campers looking to try a new challenge at camp and push themselves to new heights.
Our low elements include a wall, spider web, and other cable and rope combinations that involve teamwork relatively close to the ground.  Our high elements are individual events involving climbing to heights of 20 to 30 feet, crossing cables, ropes and more.
Merit Badge: Climbing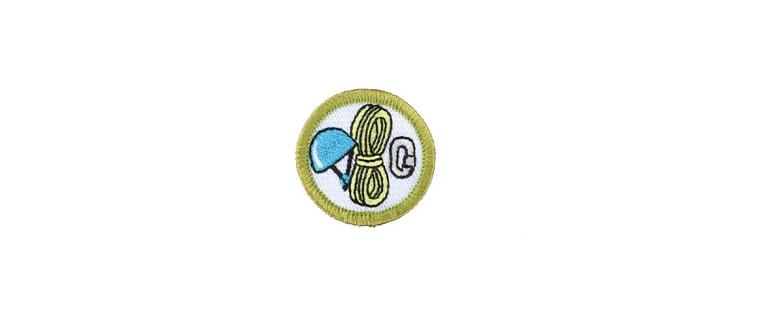 Barstow Marksman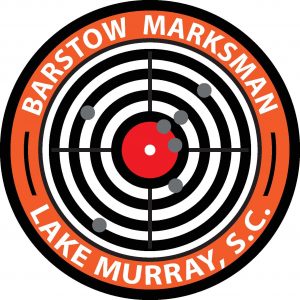 Scouts in the Marksman program will spend their days making noise.  Scouts will learn all the safety rules and how to successfully use a rifle and shotgun.  A black powder demonstration will also be part of the agenda. The culminating event will be a Top-shot Tournament to determine the camp champion.
Merit Badges: Rifle Shooting, Shotgun Shooting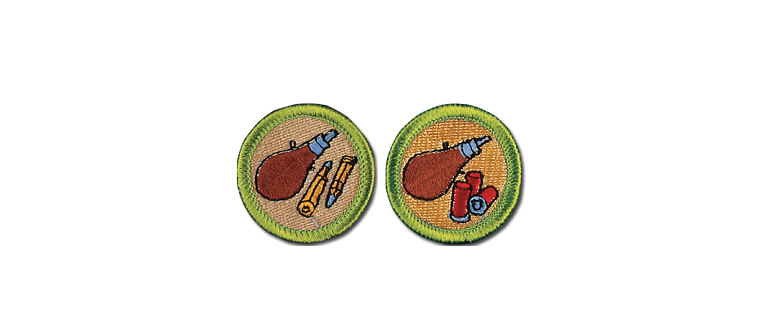 Barstow Lifesaver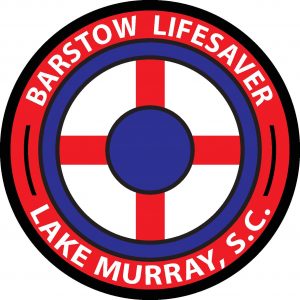 This program is for Scouts ready to take on the challenge of being a lifesaver.  Scouts will learn the fundamentals of BSA safe swim defense. They will also be trained in water rescue techniques and be required to demonstrate the ability to reach throw and row. In learning to row scouts will both demonstrate technical mastery and how to use a rowboat in a lifesaving scenario.   
Merit Badges: Lifesaving, Rowing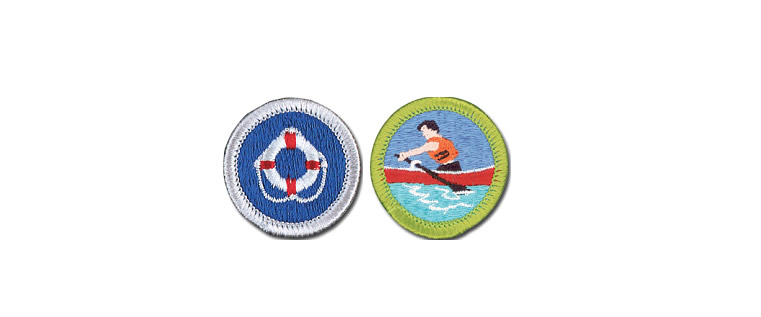 Barstow Emergency Corps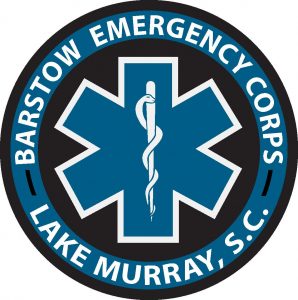 Scouts in this program will learn how to be prepared for an emergency and how to help in the aftermath of one. In the program Scouts will examine what to do in 15 different emergency scenarios. They will review various ways that Scouts can be part of emergency service in their community. Scouts will demonstrate how to prevent becoming part of a SAR mission. They will learn how to use the UTM system to accurately determine location on a map including using GPS. During a search Scouts will use various methods to locate a lost individual as part of their culminating activity.
Merit Badges: Emergency Preparedness, Search and Rescue, Signs, Signals and Codes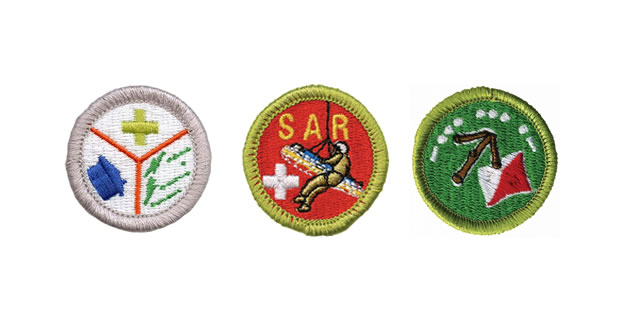 Barstow Power Squadron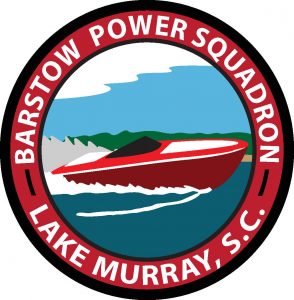 For Scouts that are ready to ride on Lake Murray the Power Squadron will give them a challenge.  They will learn how to safely drive and control a motorboat. Scouts will also get in the water and try their best at getting up on water skis or a wakeboard to earn the Water Sports merit badge.
Merit Badges: Motorboating, Water Sports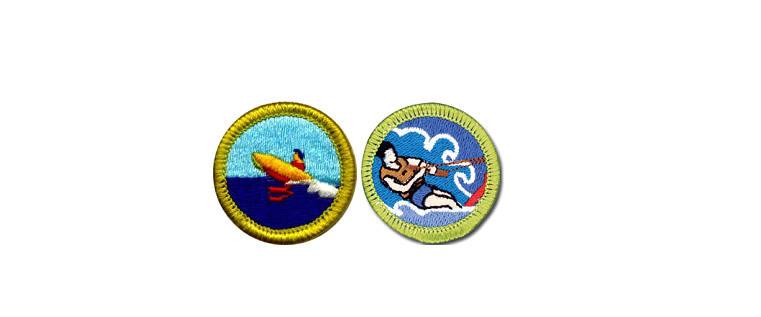 Barstow Readyman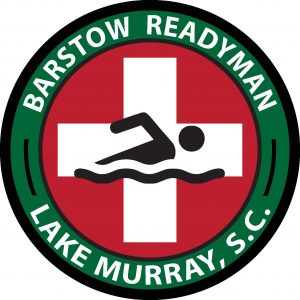 This program is for Scouts that need to take these two core merit badges that are among the most popular of all.  For fun we have added Game Design merit badge that will allow Scouts to use their imagination to create games based on what they are learning. Scouts will rotate from being in the water to on shore learning vital first aid skills. Scouts will learn a wide range of techniques including what to do in case of minor injuries including those associated with swimming, fractures, and how to transport a victim.  In the water Scouts will learn how to perform a rescue using reaching and throwing. They will demonstrate the ability to survive in the water using floating techniques with and without a life jacket. Scouts will cover points of safe swim defense and skills such as diving and swim strokes.
Merit Badges: Swimming, First Aid, Game Design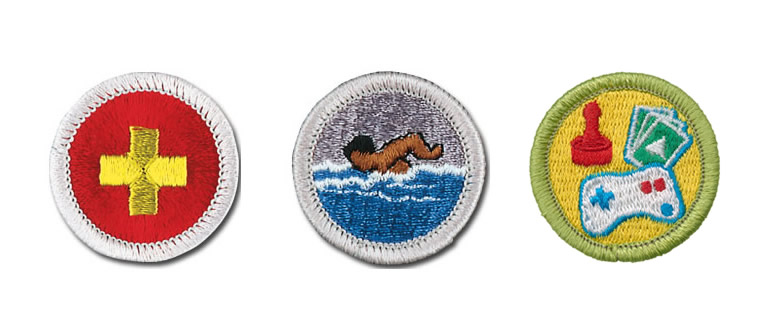 Barstow Pathfinders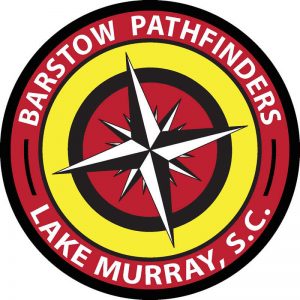 Pathfinders is a special program for new Scouts—those coming to a Boy Scout resident camp for the first time and working on their Tenderfoot through Second Class rank requirements. The program is designed as a hands-on experience for the Scouts so that they can master outdoor skills. The Pathfinders program is fun, with lots of exciting activities with hands on training and the opportunity to advance in rank
Focus: requirements for Scout, Tenderfoot, 2nd class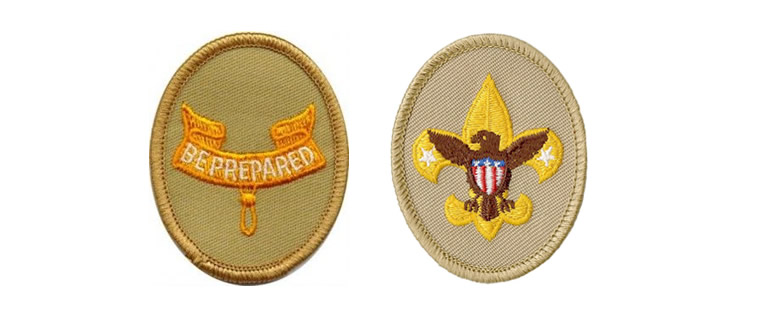 Barstow Adventurer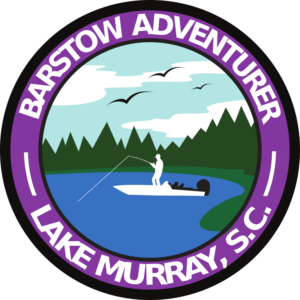 Scouts in this bundle will spend 2 ½ days away from camp at our Dreher Island Aquatics Base.    The highlight of the program is an early morning fishing trip with a professional striper guide on Lake Murray.  The Scouts will also have a plenty of time for swimming, canoeing, and kayaking.   Scouts will be able to bring their bicycles to get around at this wonderful SC State Park.
This is a high adventure bundle – it does not include any specified merit badges.
Barstow Navigator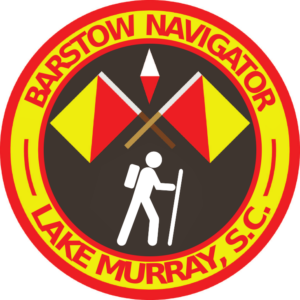 This bundle combines technology both old school and new. Scouts will learn all about how to use a compass, topographical maps and how to navigate an orienteering course. With geocaching they take those skills into the 21st century learning about GPS and the challenge of finding hidden caches. Putting their skills to use they will run some younger Scouts through a geocaching course. Many requirements for hiking will be completed although of course not the actual hikes.
Merit Badges: Orienteering, Geocaching, Hiking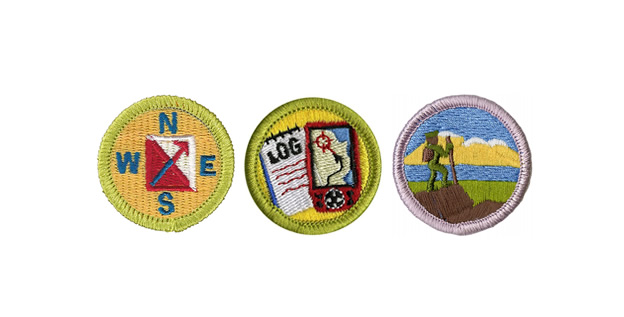 Barstow Director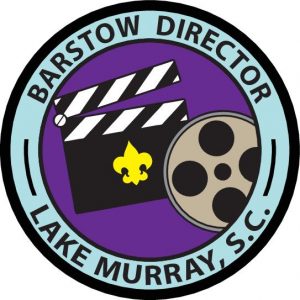 Action! These Scouts are going to be all over camp capturing footage to create short films about life at Barstow. But before they do all that they will learn the essential elements of photography. From figuring out what exposure means to mastering how to edit pictures they will get schooled in how to shoot photos like a pro. For Animation the Scouts will learn about the world of Pixar and how that magic comes to film. The Scouts will then make their own original animation short. The real fun will be seeing their creations shared at the Friday night dinner with the visitors in camp that night. Scouts taking Barstow Director are asked to bring their own cameras or cell phones to complete the work.
Merit Badges: Movie Making, Photography, Animation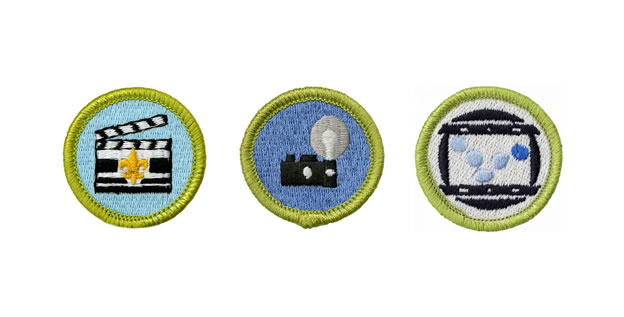 Barstow Geologist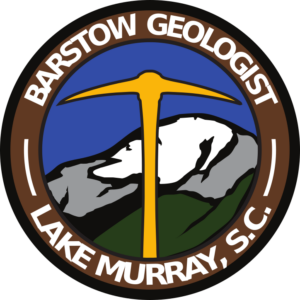 Become a Barstow Geologist and go on a rock hunt to find some rocks and minerals. You might even be able to spot the elusive Bull Moose hiding out with some of the cool rocks. Have you ever wanted to find arrowheads? You might find some of those too. Learn about the many kinds of rocks that you can find all over the world (or maybe just what we have at Barstow.) While exploring the world of the long ago past through geology, learn what it takes to mine minerals and stay safe. Do you have what it takes to become a Barstow Geologist?
Merit Badges: Geology, Mining In Society, Soil and Water Conservation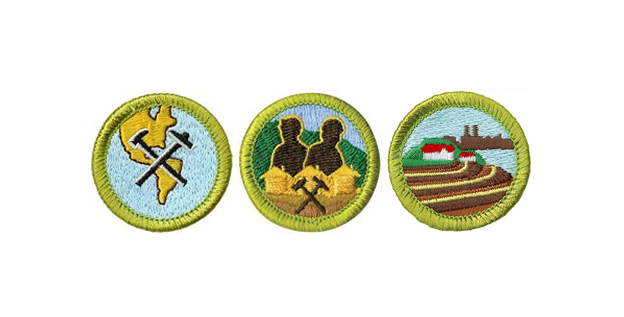 Barstow Aerospace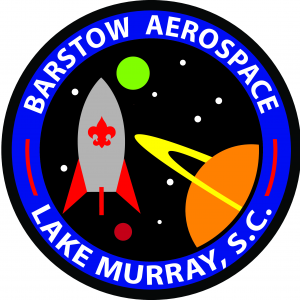 The S.T.E.M. based program includes three merit badges that will encourage Scouts to take flight. Through a focus on Aviation they will learn about the science of how airplanes work, build a model glider and discover how to pursue a career in this field. Scouts will learn about the stars and participate in star gazing and human and robotic exploration of the star system. Scouts will also build and launch their own rocket.
Merit Badges: Aviation, Astronomy, Space Exploration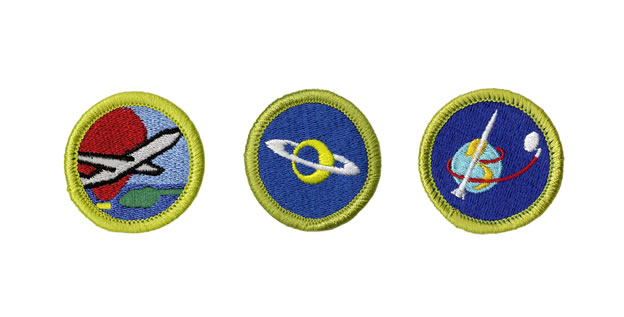 Barstow Communicator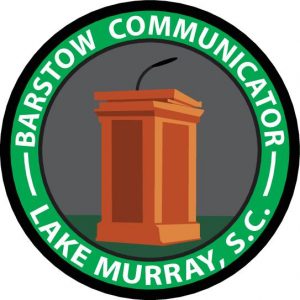 It's easy to see how all these merit badges complement one another. Our Communicator class will have many opportunities be heard. From serving as the master of ceremonies for our pavilion parties and campfire to setting up and running a mobile trading post these Scouts will be seen around camp. Through salesmanship they will learn the basics of retail and gain some experience that might help them become an entrepreneur. From learning Roberts Rules of Order to giving a lengthy speech our Communicator Scouts will be put to the test.
Merit Badges: Communications, Public Speaking, Salesmanship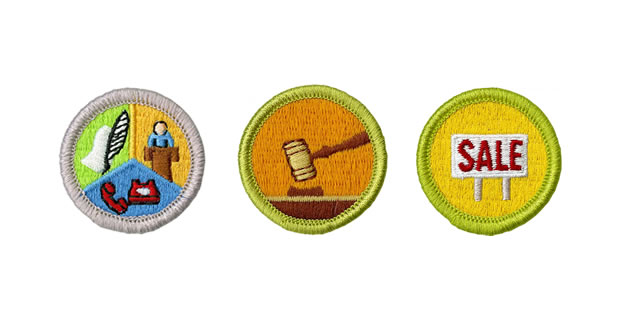 Barstow Biologist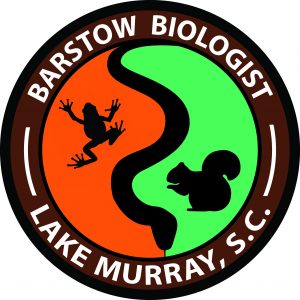 Barstow Biologist combines Environmental Science with two merit badges that allow Scouts to learn and study some of the unique animals in our lake side habitat. Using a similar approach as Barstow Explorer we use a dedicated pontoon boat to teach these badges by getting the scouts off the picnic table. It is easy to find plenty of reptiles, amphibians and mammals along the lake. Our Ecology shelter typically has some seasonal guests on display. In addition, we have an arrangement with some professionals to bring out a dizzying array of mammals and scaly critters to help the Scouts earn the badges.
Merit Badges: Environmental Science, Mammal Study, Reptile and Amphibian Study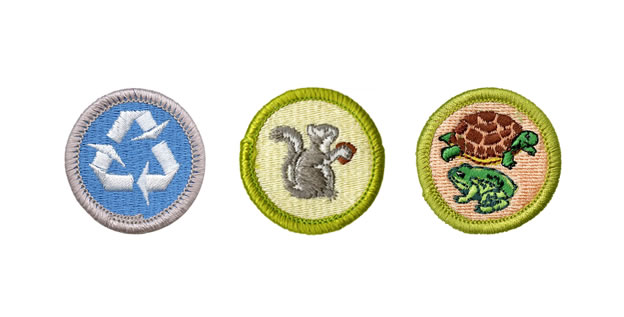 Barstow Botanist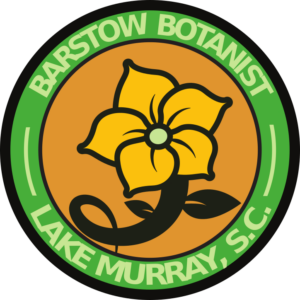 The Botanist program is meant for Scouts that really want to be outdoors and learn about plants. Scouts will see how we can professionally manage our land, lakes, and forests. In this merit badge Scouts will visit a managed forest and learn how a forester takes care of the environment while also viewing timber as a product. They will observe at least 20 different wild birds as they spend time between gathering leaf specimens, seeing erosion control practices, and doing a conservation project.
Merit Badges: Plant Science, Forestry, Bird Study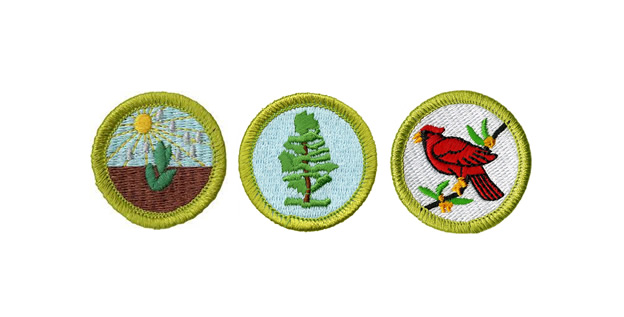 Barstow Artisan
Barstow Artisan is a hands-on handicraft bundle. Ever wanted to become an Artisan and make the real world come to life through your hands? In this bundle you will explore the world of art, leatherwork, and sculpture. Using the picturesque Camp Barstow as your inspiration while using different materials and techniques to mold your thoughts and sights into artisan inspired projects. Learn the principles of design and how to put those principles to work. Have projects to take home with your merit badges.
Merit Badges: Sculpture, Art, Leatherwork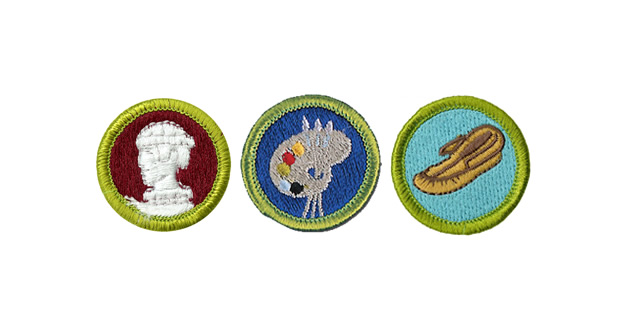 Barstow Craftsman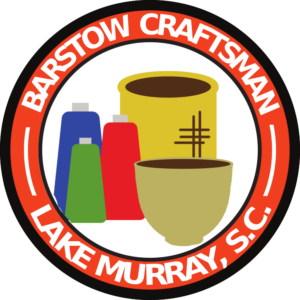 Barstow Craftsmen is a hands-on in the mud handicraft bundle. Craftsmen are all about exploring different techniques to create beautiful functional pieces of art. Learn the ins and outs of the many types of fabric we use daily. Use that knowledge to weave baskets and a campstool that you can really use. Get into the mud and learn how to make pots and other useful and decorative items. In this bundle you will be working on the textile, basketry, and pottery merit badges. You will have pieces you made to take home with you.
Merit Badges: Pottery, Basketry, Textiles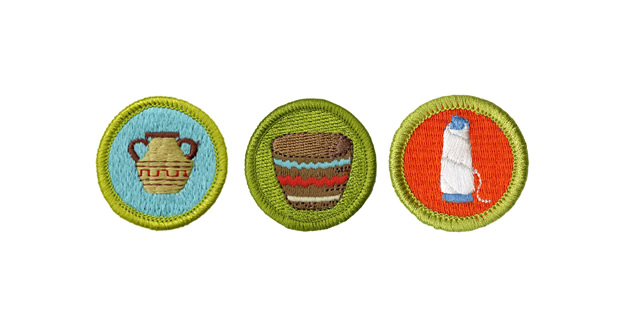 Barstow Mariner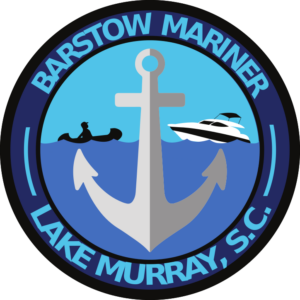 Older Scouts in this bundle will spend 2 ½ days at our Dreher Island Aquatics Base.  The highlight of their week will be sailing on the big open water in our large 26' sailboat.  One evening the Scouts will venture out to Bomb Island on the lake to see a natural phenomenon as tens of thousands of purple martins nest at dusk.  Scouts will fill the rest of their program time with motorboating, small boat sailing, swimming, canoeing and kayaking.   Scouts will be able to bring their bicycles to get around at this wonderful SC State Park.   
This is a high adventure bundle – it does not include any specified merit badges.