We are currently accepting applications for summer camp staff positions at Camp Barstow.  We have a diverse staff with Scouts and Scouters from multiple councils and states represented.  Please complete the form below to be considered.  We will follow up with you to send an invitation for an interview.
Please note that our mandatory staff week is held June 5-11, 2022.  That date is not mentioned in the Leaders Guide or in other promotional material.  We prefer that folks work all 5 weeks (staff+4) but we can work around special circumstances.  During the interview process you can make us aware if you have a family or Scouting trip that would force you to be away from camp during the summer.  We will take those exceptions into consideration when making an offer to join the staff.  For example some of our staff members are planning on going to Philmont this summer and we will work around that to make sure they can do both!
We are looking for staff male and female, youth and adult to join our team.  Please read the Leader's Guide to become familiar with the program we are offering prior to your interview.
During the July 6-9 Cub Resident Camp we will have a smaller staff so usually if you are not able to work that short week it's not a problem.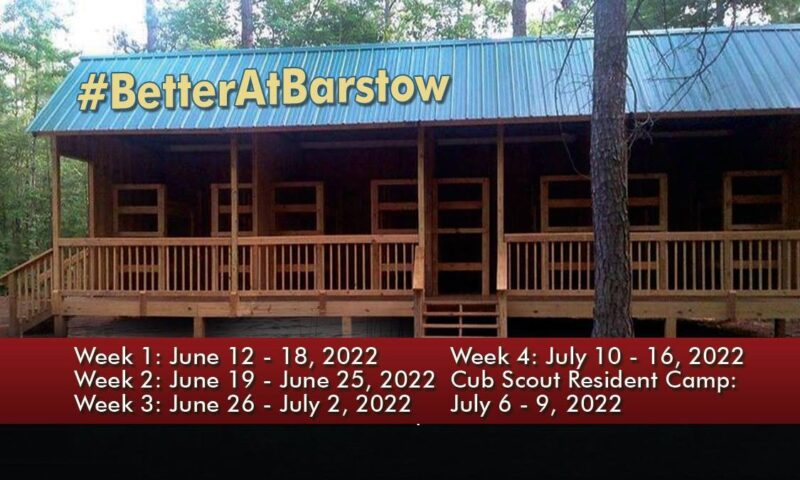 Bookmark the