Have You Heard Of The Bundles?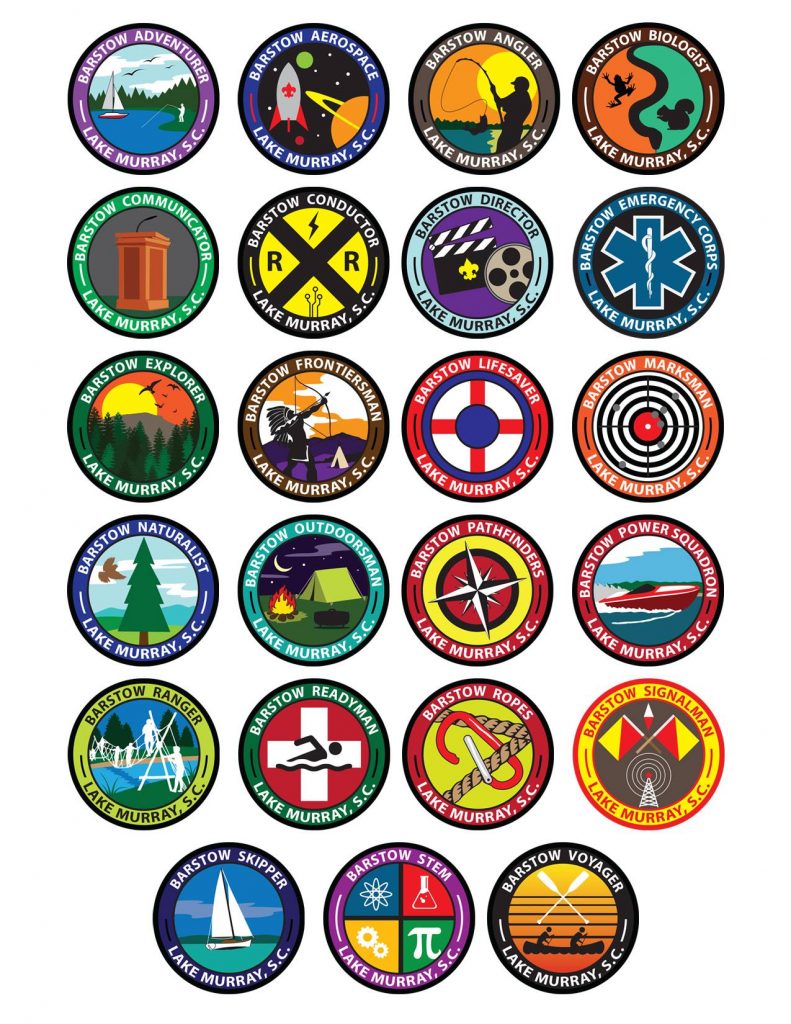 At Camp Barstow we have a different take on how to teach merit badges.  We created this unique program design because of feedback from Scoutmasters and lots of conversations with our staff after summer camp 2 years ago.  What came out of those brain storming sessions was the idea that Chris McDuffie our Program Director coined – the Barstow Bundles.  A bundle is a group of similar and compatible merit badges (typically 3) that are taught in a blended structure over 2 1/2 days.  Your Scouts will work with the same staff members in one area (no changing class) to complete the merit badge while focusing on experiences that happen to meet requirements.  For example to complete Environmental Science the Explorer and Naturalist bundles will travel on a pontoon boat to uninhabited islands on Lake Murray to see unique habitats. In Voyager the culminating activity of Canoeing merit badge is a 2 hour trek in a 16-person war canoe up the lake.
In 2021 we will offer 23 unique bundles that have 56 merit badges included in their content.  So it's pretty easy to work out your camp schedule.  A Scout only has to decide what am I going to do for the first 1/2 of my week and what am I doing for the second 1/2.  Wednesday at lunch is when we flip the page and everyone goes to their new bundle.
This idea was kinda revolutionary (and still is) but we have a year under our belts and the reviews from Scoutmasters were glowing.  Check out this video featuring Scoutmaster testimonials that really gives you an honest opinion of how the bundles are so much better than a traditional camp schedule.

Here is a break down of the 2021 Merit Badge Bundle schedule for Camp Barstow
Program Bundle
Merit Badges and Extras
AQUATICS
Adventurer
High Adventure (Best of Barstow)
Readyman
Swimming + First Aid + Game Design
Voyager
Canoeing + Kayaking + BSA Stand Up Paddleboarding
Power Squadron
Motorboating + Water Sports
Skipper
Small Boat Sailing + Weather
Lifesaver
Lifesaving +  Rowing
ECOLOGY
Angler
Fishing +  Fly Fishing + Fish and Wildlife Management = Complete Angler
Biologist
Environmental Science + Mammal Study + Reptile & Amphibian Study
Explorer
Environmental Science + Nature + Insect Study
Naturalist
Soil and Water Conservation + Forestry + Bird Study
SCOUTCRAFT
Outdoorsman
Cooking + Camping + Exploration
Emergency Corps
Emergency Preparedness + Search and Rescue + Signs, Signals and Codes
Communicator
Communications + Public Speaking + Salesmanship
Ropes
Climbing + Low and High Cope Course
Ranger
Pioneering +  Wilderness Survival +  Backpacking
Pathfinders
Tenderfoot and Second Class requirements
Signalman
Orienteering + Geocaching + Radio
SHOOTING SPORTS
Frontiersman
Indian Lore + Archery + Leatherwork + Wood Carving
Marksman
Rifle Shooting + Shotgun Shooting
TECHNOLOGY
STEM
Robotics + Digital Technology + Programming
Aerospace
Aviation + Astronomy +  Space Exploration
Director
Movie Making + Photography + Animation
Conductor
Railroading + Electronics + Electricity
Our tag line has been that we are making things #BetterAtBarstow and these bundles are one way that our program has been greatly improved.  If you are interested in hearing more about how your Scouts can take part in the summer of 2021 please reach out to the Camp Director or Program Director to get your questions answered.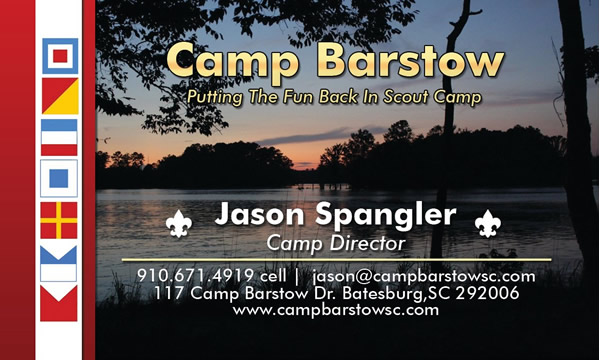 Bookmark the