For several years now leadership from Camp Barstow has traveled to the Florida Camp Shows to introduce Scouts and leaders to how much fun they can have on Lake Murray. The weekend of October 3-4, 2020 you can find Camp Director Jason Spangler and Program Director Chris McDuffie once again answering questions about our camp. Be sure to come by our booth to get some great Barstow swag too! Here are some reasons why we think Florida troops will discover things are #BetterAtBarstow.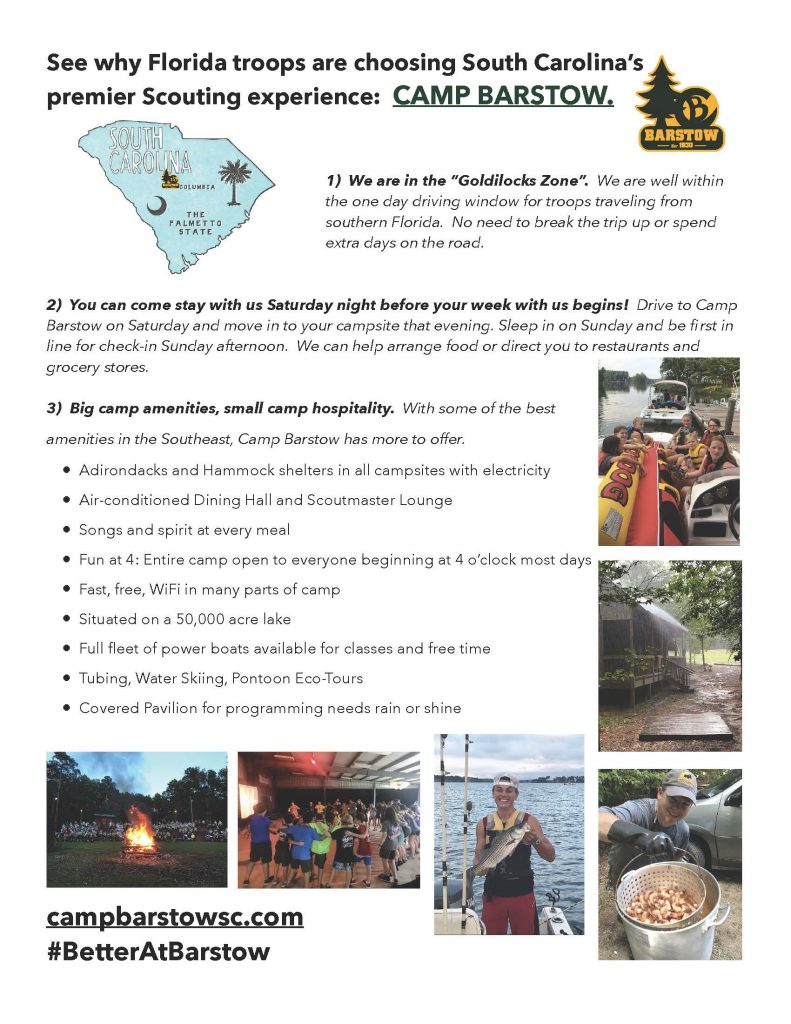 Our facilities are top notch but we really think our Barstow Bundles are one way we stand out among any camp that you might be looking at. This program model was created by Jason and Chris two years ago and it has proven to be a hit with Scouts and Scoutmasters.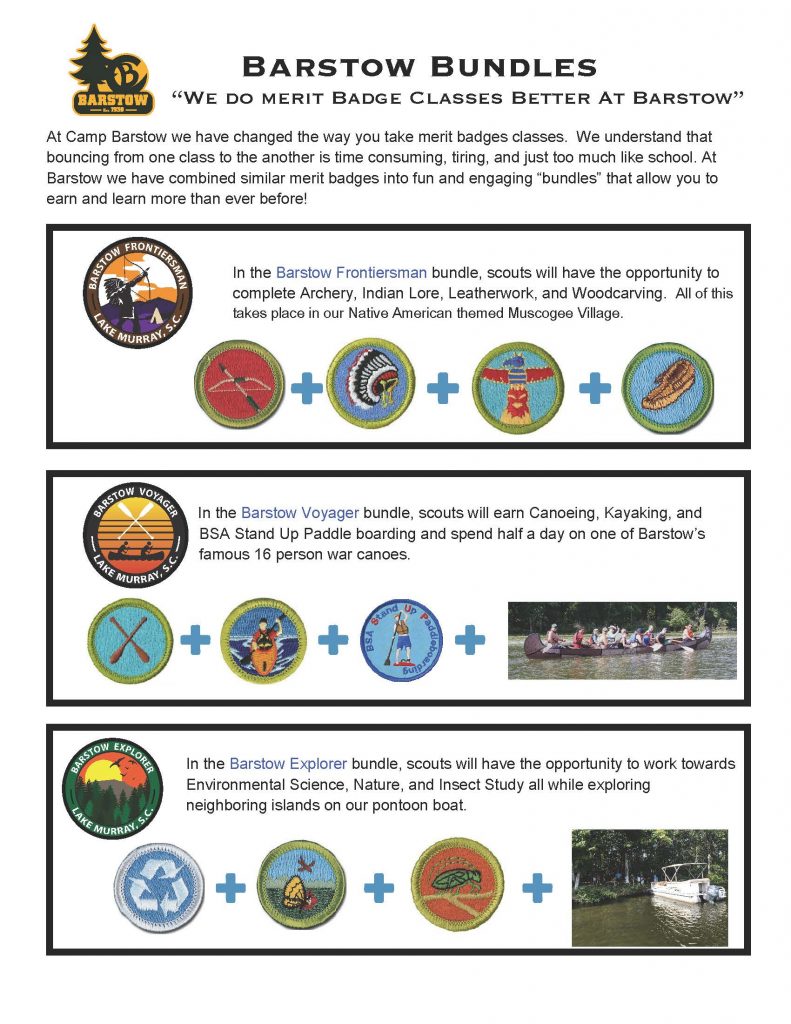 In the summer of 2021 we will feature 23 unique bundles that include 56 different merit badges.  So when your Scout comes to Camp Barstow they simply need to decide what do they want to do the first 1/2 of the week and what bundle do they wan to pick for the second 1/2 of the week.  For Scoutmasters having kids just make 2 easy choices is about the easiest camp prep you will ever do.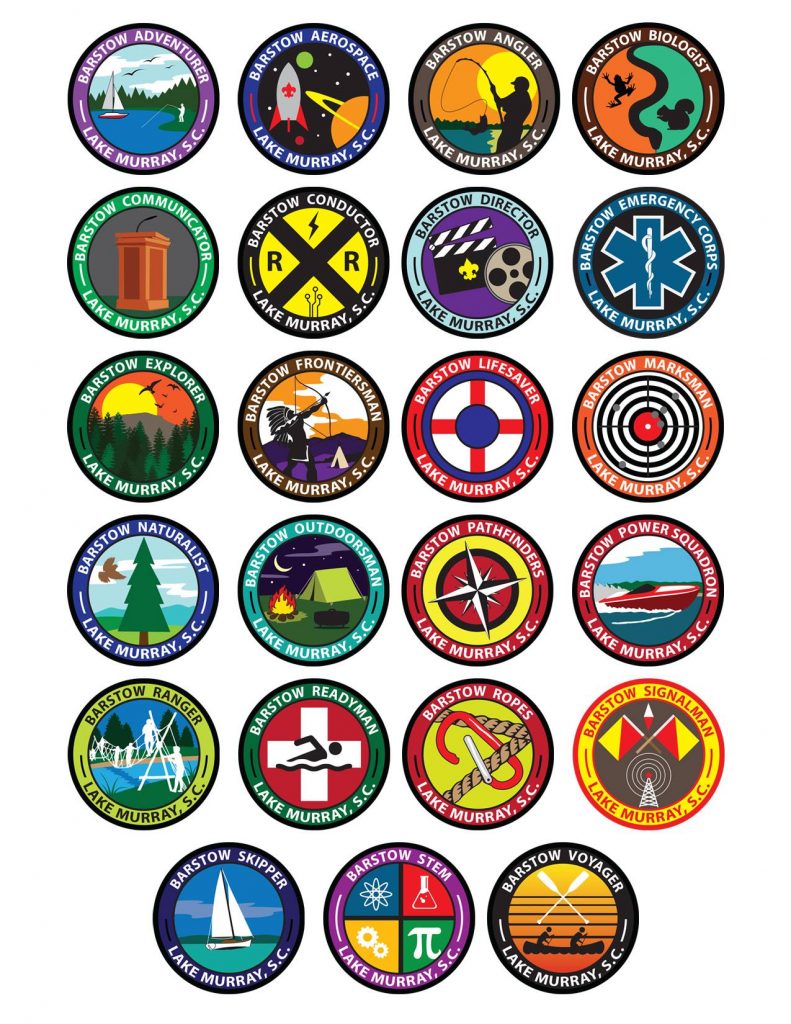 Use this list to see the merit badge combinations that make up our 23 Barstow Bundles. Scoutmasters are welcome to use our suggestions when you meet with Scouts to pick bundles.  If you have any questions please reach out the Program Director Chris McDuffie.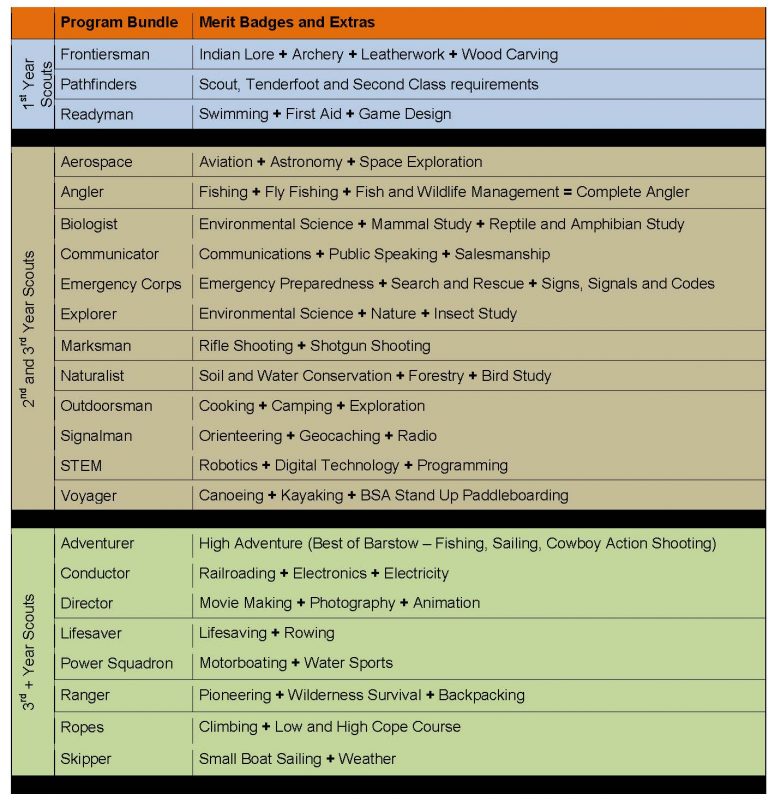 Bookmark the