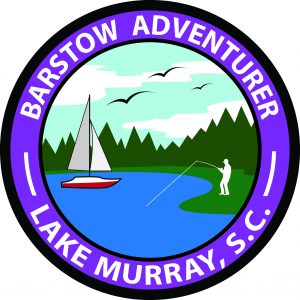 Over the next few weeks look for more information about the new choices in our merit badge bundles program.  This year we have added 21 merit badges to diversify and strengthen our program at Camp Barstow.  In this post let's talk about the only bundle option that does not include any merit badges!
Barstow Adventurer is our true high adventure option for older Scouts.  When creating this 2 1/2 day program we really started out with the concept of making it "the best of Barstow".  In other words what are the activities that we do very well which would appeal to older Scouts and be unique to our camp on Lake Murray?
After many discussions we settled on 3 elements that we excel at including fishing, shooting sports and sailing.  So if a Scout signs up for Barstow Adventurer (offered both sessions each week) what can they expect?  Well let's start with the real headliner which is our early morning trip fishing for striped bass with a professional guide.  Monday morning the scouts get to the marina and meet their guides as the sun is coming up.  These professional guides know where the fish are and have all the necessary tools like live bait, tricked out boats with radar and a deep understanding of where the hot spots are.  The limit for each Scout is 5 fish and typically by 10 AM everyone will have landed their limit and will be on the way back to camp.  After lunch the Scouts clean and fry up the day's catch much to the delight of the Scoutmasters who are hovering around the cooking station.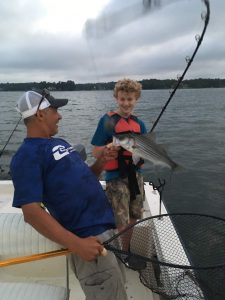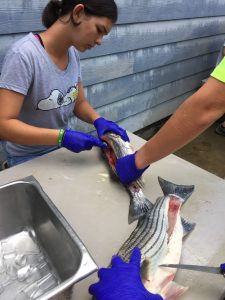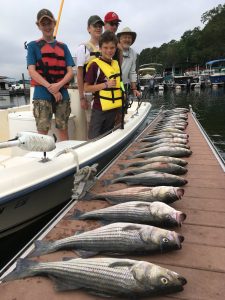 After dinner the Scouts will participate in our Cowboy Action Shooting program.  This program debuted at Camp Barstow in 2019 and was an instant hit.  Each Scout will get to experience shooting from three different positions on our themed western mercantile store range.  The first station is a lever action rifle firing at steel targets that give out a loud "ping" sound when the shooter scores a hit.  The second station involves firing a revolver style pistol at similar targets and is very challenging.  The final station involves shooting a stage coach double barreled shotgun at a large target.  Most Scouts get to cycle through these stations multiple times and get their chance to improve their technique and score more hits.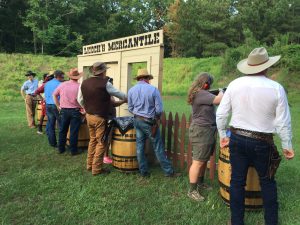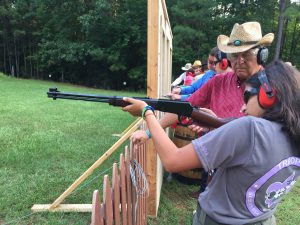 The 2nd day of Barstow Adventurer will involve sailing on the newest boat in our fleet – the Fox Sea II.  This 26′ sailboat was donated to the camp and has been reconditioned during the off season to make it ready for action.  The Scouts will push off from camp and spend the day making their way down the length of Lake Murray (50,000 acres) so that they are in position to view the famous purple martins at Lunch Island.   Every summer hundreds of thousands of these birds nest on the island creating quite a spectacle every morning and night when they loudly come home to roost.  You can read more about this phenomenon here.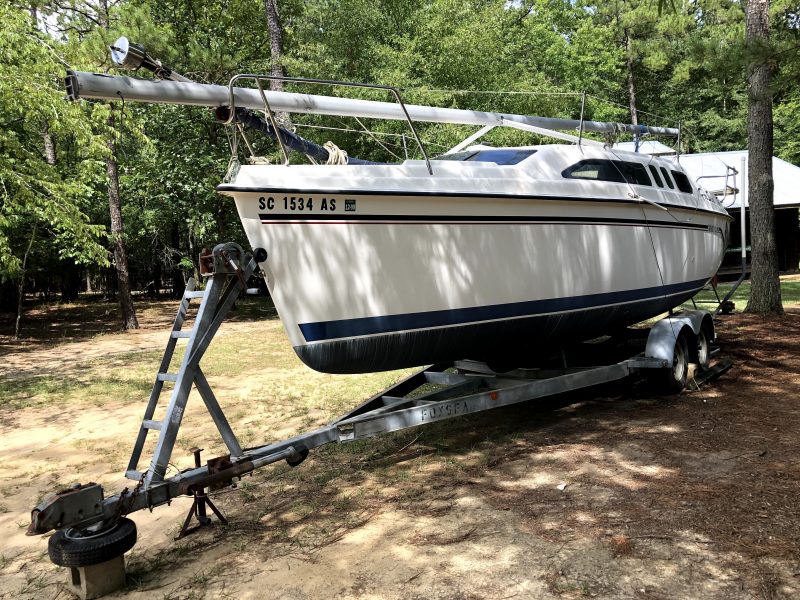 That night the Scouts will set up an outpost camp cooking their own food and sleeping in tents to recount the day's journey. In the morning the Scouts will sail back to camp in time for lunch and to get ready for their next bundle.  This highlights one of the brilliant details about this model.  All of our bundles are 1/2 week programs.  So if you've done Adventurer and experienced the fishing and sailing then the only question left is what do you want to choose for the rest of your week?  More sailing in our Skipper program?  Climb to new heights in our Ropes program that includes time on the COPE course?  We have 24 bundles to choose from in all and you only need to pick 2 in order to create your schedule for the week.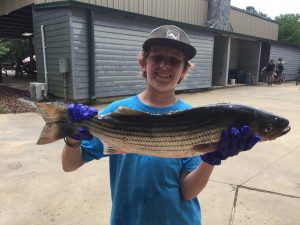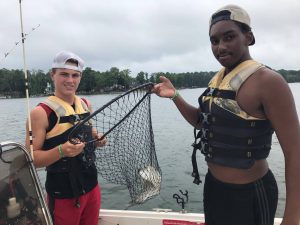 Bookmark the