On Monday March 2nd at 10 AM we will activate the ability to sign Scouts up for their preferred merit badge bundles at Camp Barstow. Here are some documents that will help you navigate those discussions with your Scouts.
First off we have an appendix page which is a 1-sheet worksheet that we suggest you complete with each Scout. This page includes the matrix of when bundles are offered and suggests alternate bundles in each session. Remember when scheduling your Scouts you only need to choose 2 bundles total one each for sessions 1 and 2.
This summer there are 24 different bundles that cover 59 different merit badges. That's a lot of choice! So we cropped out a piece of the leader's guide that has the essential bundle descriptions.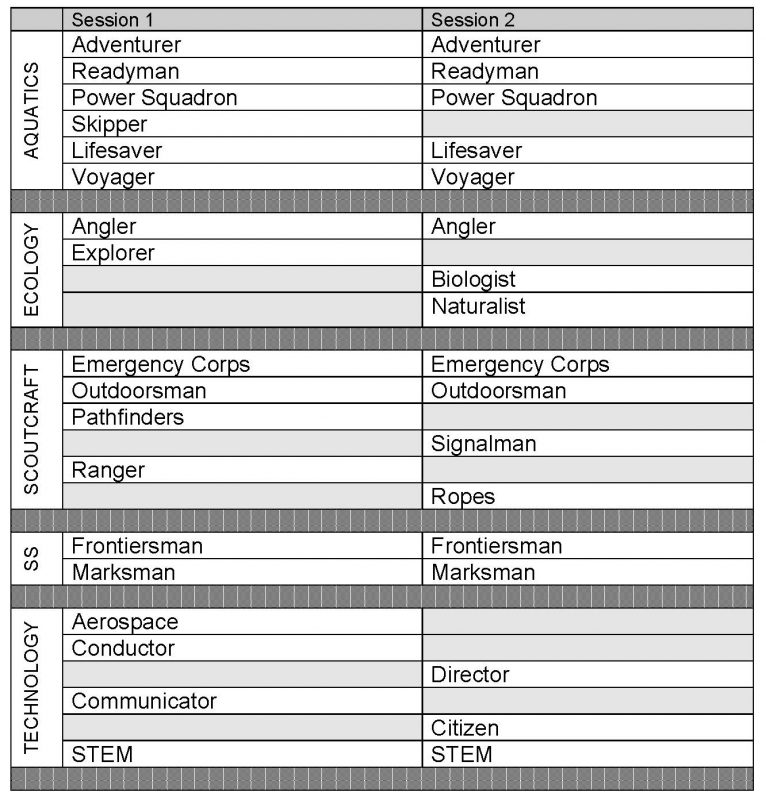 Here are a few notes regarding the matrix.
*We have added another session of Lifesaver so that now it's available in both session 1 and 2.
*Angler will include fishing from our pontoon boat at camp. However, we moved the expensive early morning guided bass fishing trip to the Adventurer bundle for 2020.
*Pathfinders is our "first year camper" program and only happens in session 1.
*Adventurer is our "high adventure" choice and has limited space. You can find out more about this bundle by reading this recent post on our website.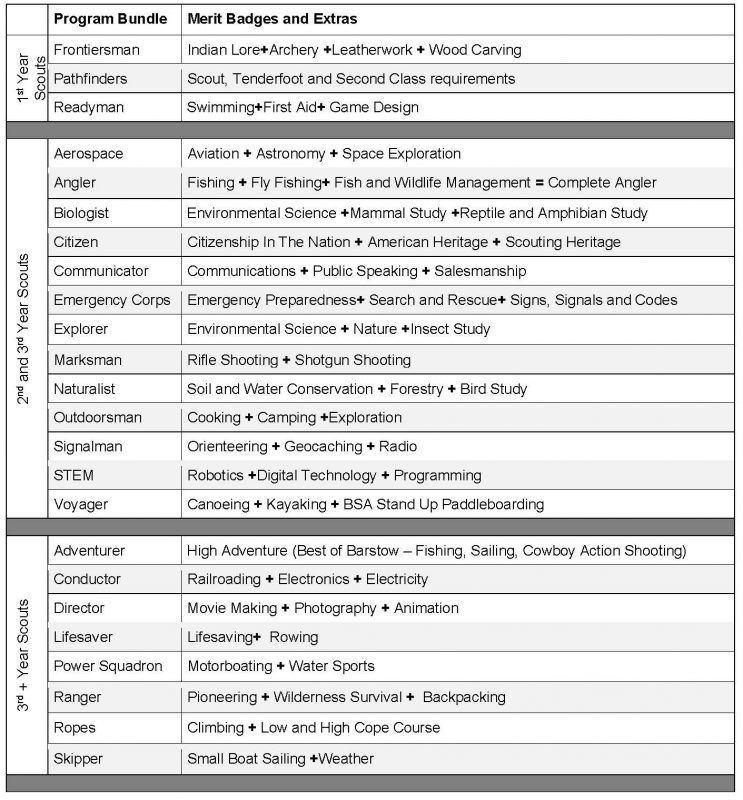 The suggested experience levels for each bundle should help you steer Scouts towards bundles that we think are appropriate. Since you know your Scouts the best we allow Scout leaders to make their own decisions about which bundles to sign Scouts up for. There are a couple of merit badge bundles that really do need some limits due to physical challenges.
*Lifesaver requires Scouts to be able to swim 400 yards before progressing to other requirements
*Power Squadron includes Water Sports merit badge which requires a Scout to be able to water ski. Our experience is that Scouts CAN do this without prior experience but it does require good upper body strength to pull up on the rope.
Here are some key things to remember regarding add on fees for a few bundles.
$100 Barstow Adventurer (includes professional guided bass fishing trip)
$25 Barstow Marksman (rifle & shotgun ammo and supplies)
$25 Barstow Power Squadron (gas and boat maintenance)
$25 Barstow Angler (bait, boat gas & maintenance, trip to fish hatchery)
Fees for Camp Programs
$325 Early Bird Camper Fee (all fees paid by April 1, 2019)
$350 Regular Camper Fee
$100 Unit Leader Fee
Fees Discounts and Deadlines Fees
include meals, programs, patch, and facilities
All fees are due May 15, 2020
Early Bird discount (if all fees paid by April 1, 2020): $25 discount*
2nd Week of Camping Discounts
Bounce Back Week (1st week at any week-long BSA Camp, 2nd week at Camp Barstow): $300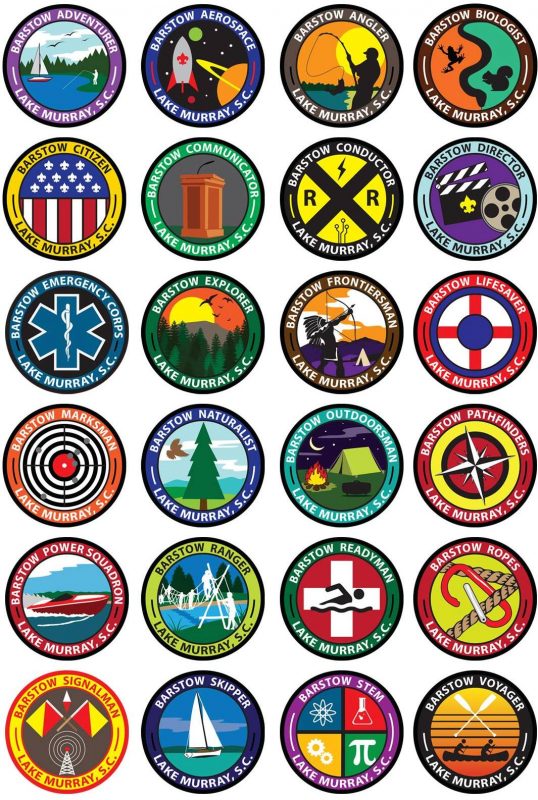 Bookmark the