In a recent video we shared that the Indian Waters Council had authorized funding to grow our fleet. With a 50,000 acre lake to play on we have discovered that a pontoon boat is an excellent craft to get Scouts and leaders out on the water.
We don't quite have a name for her yet but please welcome the newest ship to our fleet thanks to the support our Scout Executive and Executive Board.
This is a 26′ pontoon boat with a 115 hp motor which means it has a lot of get up and go. It's headed for the shop to get the seats recovered and new flooring but will be ready for action when camp opens.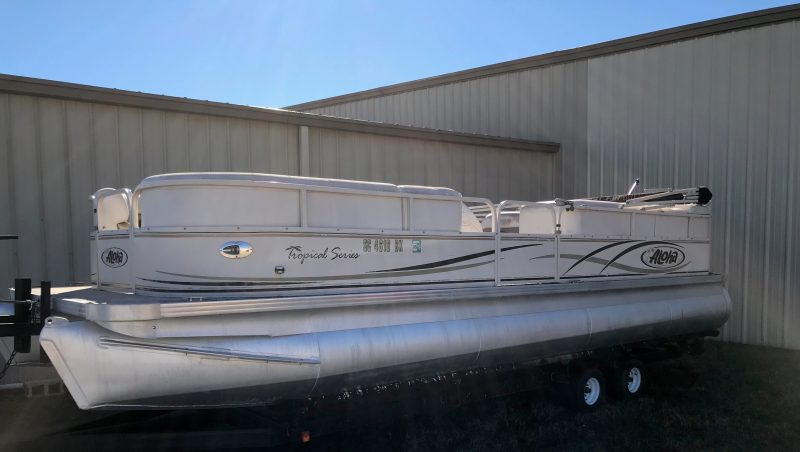 In 2019 we will have a total of 3 pontoon boats to run program with.  One of these will be a fishing boat that will serve our Barstow Angler program.  Another will be focused on our Barstow Explorer program and allow Scouts taking ecology merit badges to truly get out in our unique ecosystem while completing their requirements.

One of the big hits from last summer was the twice daily Eco-tours that were led by Matt Delk.  A simple lake/river cruise in our pontoon boat became a highlight for the week with the abundant wildlife along the lake front.  This new boat will take over that role of being a tour boat and adventure platform.  With a large motor this boat can even pull Scouts on a tube.  I don't know if anyone can water ski behind it but we are open to trying it!

Bookmark the