The virus ruined the summer for Camp Barstow and just about everyone else. But now it's time to turn the page and look to summer camp in 2021.  The best way to let you experience a taste of what we have to offer is to open our program areas and host an outdoor Open House when things cool off a little in October.  This event is for all Scouts, leaders and interested parents whether they be from the local IWC or troops from neighboring councils and states.
Camp Barstow has great facilities and our reputation for putting on a fun and exciting summer camp is growing.  In the last 3 years (virus not withstanding) we have had a nearly 100% increase in registration.  We have literally put the fun back into Scout camp.  Please come out on October 11 from 1-5 PM to experience a taste of this and find out how you can join us in 2021.
During the open house we will arrange visitors into small groups led by a camp staff member to take an action packed tour.  Down on the waterfront we don't need a swim check to take people out on our pair of pontoon boats. We also have large sailboats and power boats that can motor out into the lake to give you a tour.  On the shooting range our staff is going to demonstrate cowboy action shooting, black powder and give you a chance to participate in tomahawk throwing.  Down on the activity field we will give you a taste of some of our fun Barstowree games.  In Scoutcraft we will break out some Scout skills and there might just be something cooking in the Dutch ovens.  In-between all this fun we will of course have the camp leadership talk to you and answer any questions you have about 2021.
For right now if you are interested in attending the Open House please let us know by completing this free registration.  Later we will share more details on health and safety procedures along with check-in instructions.  But for now the just let us know you are coming so we can prepare enough food and schedule the activities.  You are welcome to share this information with your unit and put it on your calendar.  If your unit is coming from out of town you might even consider making it an overnight trip as the following day is a holiday. 🙂
None of us know exactly how the virus is going to play out. But we are going to move forward and make plans to run a safe and fun camp next summer.  We will have registration open in a few weeks to hold your spot.  But we would love to talk to you in person on October 11 and show you what our camp is all about.
Jason Spangler
Camp Director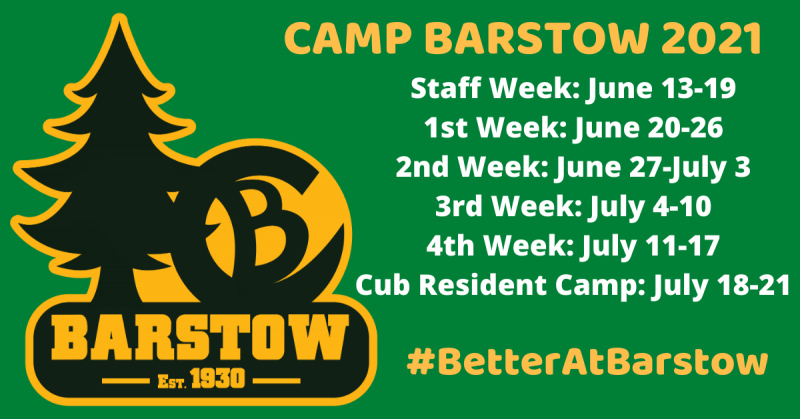 Bookmark the