Get ready for Pirate Adventures Cub Scout Summer Camp 2019!
All Packs are invited to board the 'high seas' of Camp Barstow for this year's Cub Scout Summer Camp.
This year's camp will feature Swimming, Boating, BBs, Archery, Slingshots, Pirate Games, Movies Under the Stars, a Pirate Treasure Hunt, The Great Pirate Ship Race and more!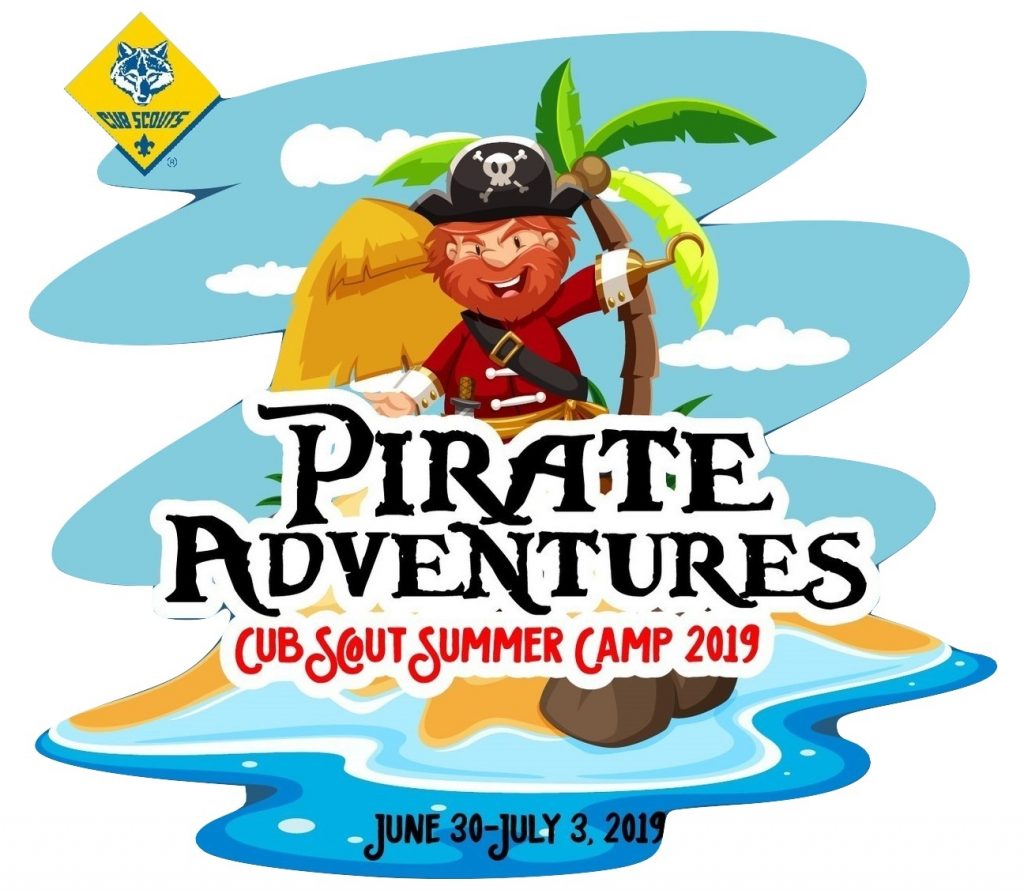 Bookmark the