Already 38 Scouts are signed up to come to Barstow as their 2nd week of summer camp.  In addition 19 have registered as Baden Powell Scouts coming with their buddies to join our Baden Powell troop.  We have hired a senior staff member to serve as the Scoutmaster of our Baden Powell troop.  Charles Galloway was a volunteer in that role last summer and this summer he is on staff for the entire summer.  In addition we hired another one of last year's volunteers Tanya Green to serve as the Scoutmaster of our ladies BP troop during weeks 3 and 4.

If you have Scouts that want to get ahead on advancement or are just looking for a great summer camp experience this is your ticket.  Every Scout can choose from our 15 different merit badge bundles to create their adventure. We suggest coming to camp with a buddy and last year we even had some Scouts that came with a parent.  All these individuals join together on Sunday to share a campsite and become our Baden Powell troop.

How does the "bounce back" week work? Last summer we had about 30 Scouts that attended camp in June and had such a good time they came back that last week of camp for an encore.  So this year we have that as an option in the registration portal.  Your Scout can qualify for the special rate if they attended any Scout summer camp earlier in the summer.  This is especially a golden ticket for older Scouts BSA females who need to beat the clock. 

What's the difference between "bounce back" and Baden Powell?  All Scouts that register for Barstow without their regular unit are going to be considered a Baden Powell Scout.  If it's their first week of summer camp then you would choose that registration link. However some Scouts are coming as Baden Powell Scouts but qualify for the special pricing discount of the "bounce back" week.  Those Scouts should be registered using the "bounce back" registration link.

Could 2 leaders bring an entire troop as a "bounce back"? Yes and we already have that happening!  A newly formed troop in Charlotte is going to a camp in VA in June.  But seeing as they have so many Scouts that need to get ahead on advancement they are coming to Barstow the July 14-20 week also.  This troop is providing their leadership and includes a combination of girls that could not go to the June camp and those that are doing both.  The registration portal allows you to select which situation each individual Scout fits into.

If you have any questions please contact the Camp Director via email/text/phone.  If you get hung up during the online registration please call Grace Thompson at the Indian Waters Council 803-750-9868.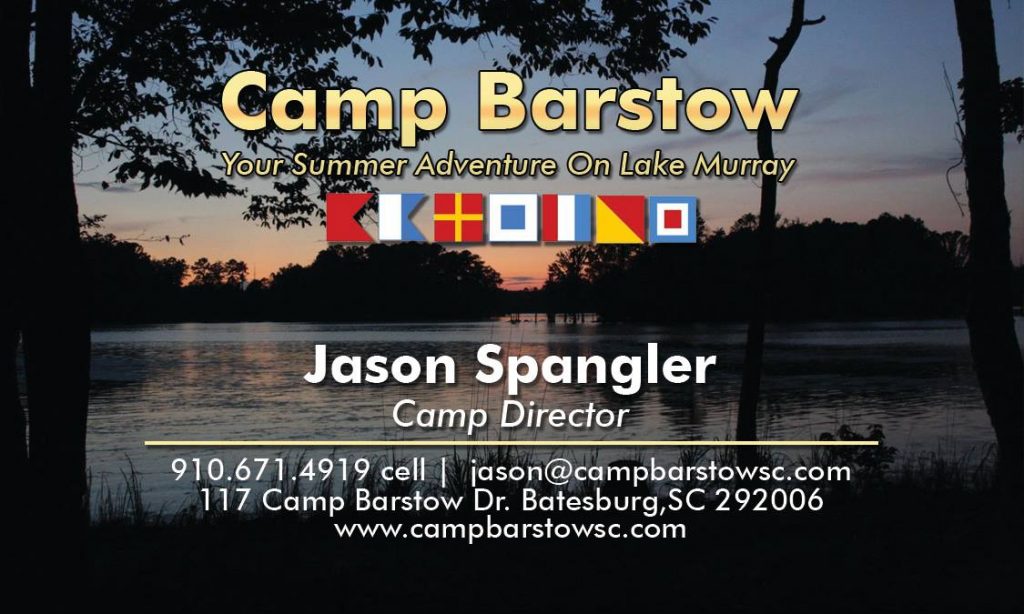 Bookmark the